Friday, April 29, 2011
Kate Middleton, now formally known as Princess Catherine, looked absolutely breathtaking in her Sarah Burton for Alexander McQueen royal wedding gown. Her Style has always been simplistically chic yet stunning, with her natural beauty taking front stage.
Princess Catherine opted out on getting her make-up done, as she wanted to do her own so she would look like herself according to E!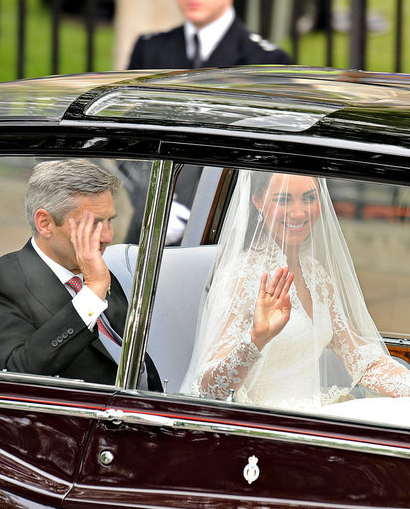 Her gown was the perfect choice for a princess to be. The dress was specially made for the princess with intricate English and French Chantilly handmade lace applique sleeves, as well as over the ivory bodice. The Royal School of Needlework crafted both as well as the gorgeous veil.The skirt was made of silk and satin and had a 10-foot train according to E!
Her sister and MOH, Pippa was also stunning in Sarah Burton for Alexander McQueen. Both sisters looked absolutely lovely in their McQueen gowns.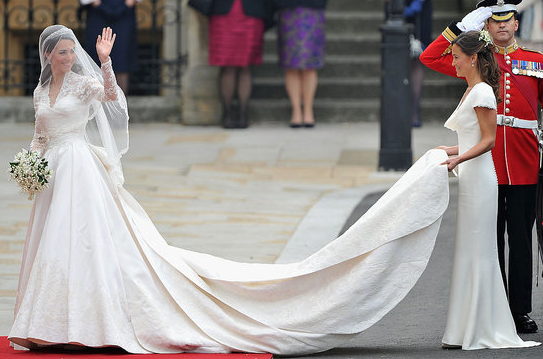 As Kate arrived at the alter, Prince William whispered, "You look beautiful," to his future wife.
Congrats to Prince William and Princess Catherine. All the best xo!
♥
PHOTO CRED: BBC
** PHOTOS FROM
POPSUGAR